Did you have found a nice video musics on Youtube or MySpace which created by someone. You love the musics or audios on that videos but don't like videos or pictures part. You want to grab audios parts of that video but don't know how to do that. Don't worry, I've found a good software to do that. Grab audio from videos. I've tried it, test it and the results are statisfying. It's can grab for almost anykind of video's files and it's free. Free Video to MP3 Converter.
How to use it ?



1.First download this software from here or from dvdvideosoft.com.

2.Install and launch. Browse file that you want to grab from.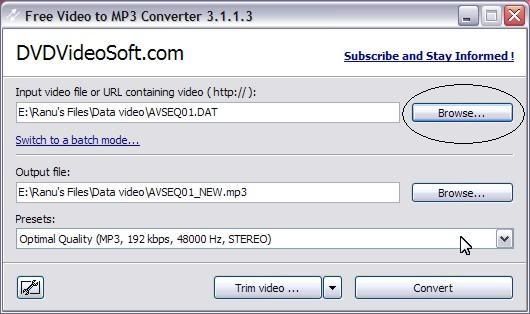 3.Naming the output file which you like.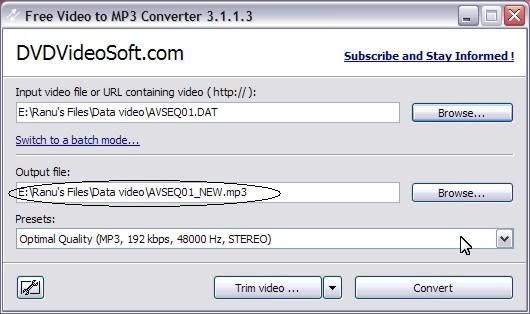 4.Setting the quality of MP3's which you like.




5.You can also trim video's part which you want to get rid of. And click Convert radio button. And you'll get MP3's that you want for.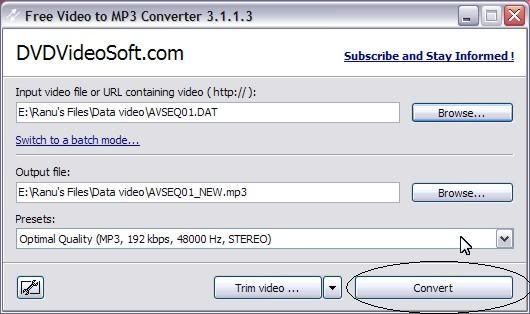 Finish, you can listening the audio which you grabbed from MySpace, Youtube or DailyMotion (with various qualities). Enjoy it!
P.S: Don't hesitate if you want to ask something or leaving a comment!